The MHW team met whilst working together at Vobster Quay Diving. MHW's primary aim is to fundraise for the Dorset and Somerset Air Ambulance. However, the team also want to highlight the issue of gender equality in UK outdoor sports, adventure and expeditions, above and below water.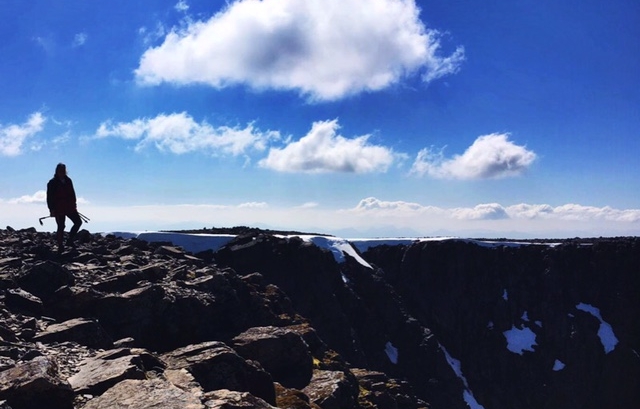 We believe that the outdoors should be the largest level playing field for everyone
MHW will be the first mixed team to attempt the Three Lakes Challenge. According to our research it will be the first time the challenge will be attempted by women.
MHW originally started out with the idea of being 'female-only' to promote equality. As the idea developed, we realised that although we were trying to promote fairness it started to feel more exclusive than inclusive. This is the polar opposite of what we set out to achieve. As firm believers of "the best person for the job", the MHW team evolved and began to grow...
Sarah Tingey
MHW Challenge Leader, Diver

Sarah is currently completing her PhD based at Bristol Glaciology Centre, University of Bristol, UK. This summer she is spending time on expeditions and fieldwork in Patagonia, India and Morocco before she leads MHW. Sarah loves the outdoors and is passionate about nature and the environment. Sarah qualified as a Divemaster in 2009, since then she has worked in Greece, Egypt, Honduras and the UK. In 2017 Sarah was a Women Divers Hall of Fame Diver Medic Training grant recipient.
Web: sarahtingey.com
Insta: @sarahoutdoors
Twitter: @sarahtoutdoors
FB: sarah.tingey
Rachael Priest
MHW Logistics coordinator, Diver
Rachael is in the final stages of her MSc Marine Science based at Heriott Watt, UK. Having dived longer than she could ride a bike, Rachael qualified as a Divemaster in 2011. Since then she completed her BSc Marine Biology and HSE Part IV at Plymouth University. Whilst in Plymouth Rachael worked at DDRC, qualifying as an ICMA Diver Medic Technician and Hyperbaric technician. Rachael is extremely passionate about marine and wreck conservation. She is currently spending her summer researching the marine habitat of Scapa Flow wrecks!
Insta: @r_jpriest
FB: Rachael.priest.165